About Progress Private Wealth
Progress Private Wealth is one of the financial industry's growing firms.
We are committed to keeping a one on one style relationship with our clients.
We specialize in providing comprehensive:
Wealth Management Services
Estate Planning
Education Planning
Our aim is to maximize your after-tax return while paying special attention to your concerns about risk, so that you may enjoy life now and throughout retirement.
On this site, you willl be able to find more information about our firm and the services we provide. If you have any questions or comments, please feel free to contact us.
Our Philosophy
The philosophy of the Personal Prosperity Program™
Progress Private Wealth recognizes that your life is simply not one-dimensional. There is more to you than just your financial wealth. The Progress logo symbolizes the different aspects of your life.
Progress Private Wealth wants to ensure that you are prosperous today and in the future.
Why Do I Need Progress Private Wealth?
"I don't have the time or expertise needed to get my family's finances in order"
We, here at Progress Private Wealth, have a great deal of expertise in dealing with various personal financial matters. We can help to assess your current situation, set goals, and recommend specific actions to be taken. Progress Private Wealth is committed to providing ongoing service to ensure that you are always on track towards meeting your long-term goals.
"I always seem to have trouble putting money away for the future, even though I earn a good income."
Success in the professional world does not always ensure financial security and prosperity. The key is to find a balance between today's needs and those of the future. We can help to ensure that enough funds will be available for you now and when you retire.
"Our family has recently experienced a change in our lives which will impact our finances."
Progress Private Wealth is here to help you through both good and bad changes in your life. We realize that the road to financial prosperity is sometimes filled with unexpected turns. It is our policy to work with you to prepare for these turns so that your plan is equipped to deal with them
Aligned Capital Partners Inc.

Originally founded in 1987 and headquartered in Peterborough, Ontario, Aligned Capital Partners was transformed through an acquisition in the spring of 2012 and moved to Burlington, Ontario. This transformation allowed the firm to be re-tooled with the specific intent of creating a firm where Canada's best independent financial planners could find a welcoming home. Our firm is built on the foundation of unmatched industry experience, innovation, and "out of the box" sbjle solutions designed solely for the benefit of the independent thinking, client-centric, and professional advisor.
ACP's guiding philosophy is grounded in these core principles:
Our evolution is based on seeking out the opinions, comments and ideas of our advisors and acting on them.
We will continuously invest in technology and processes to capture efficiencies that allow us to run a low cost yet highly responsive business platform.
We treat all of our stakeholders in a fair, equitable manner in order to foster trust, respect and professionalism
Aligned Capital Partners Website

Sunil Chugh is registered to provide investment advice and to offer securities products in the province of Ontario.
Progress Private Wealth is a trade name of Aligned Capital Partners Inc. (ACPI). Aligned Capital Partners Inc. is a member of the Canadian Investor Protection Fund (www.CIPF.ca) and the Investment Industry Regulatory Organization of Canada (www.IIROC.ca).
About Sunil Chugh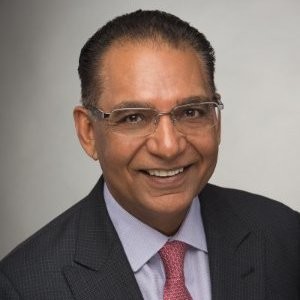 Progress Capital Management: Insurance Agent, Financial Planner

Progress Private Wealth of ACPI: Investment Advisor (Mutual Funds), registered in the provinces of
Manitoba and Ontario